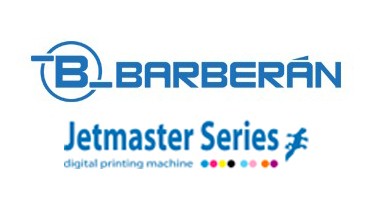 Barberan
Polígono Industrial Camí Ral.
C/Galileo, 3-9
Castelldefels E-08860
Contact Supplier
Show number
Visit Website
We manufactured our first printer in 1972. Today we are still innovating in the printing branch being able to print on any kind of surface. We are experts in Single Pass digital inkjet printing using 4 colors (CMYK) without getting in contact with the surface and therefore being able to print on any type of material at industrial speeds up to 60 m/min.
We offer large format printers for MDF, HDF, melamine, wood, printers for paper or PVC foils and other printers for corrugated cardboard, corex or SBS.
We have the capacity and the necessary knowledge to prepare any kind of surface to obtain an unbeatable result with minimum ink consumption, industrial speeds and desired finish.
Back to Digital Presses
Become a Supplier
To be registered as a Supplier within this guide, the cost is €100 per year. Simply put your name and email address below and we'll contact you to get your listing live!